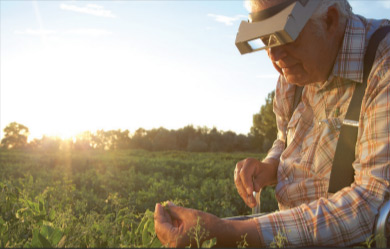 When it comes to all things Snap Pea, that seed starts with Dr. Calvin Lamborn, known as the breeder of the Sugar Snap Pea. A bona fide pea pioneer, he's the man who created the first commercial sugar snap pea in 1969. *
Food Art's Article published September '14
December 2014 Magic Seed and Crites Seed, Inc. entered into an exclusive distribution partnership to bring Calvin's vision to the Global Processed Food Industry as well as the Fresh Markets of New Zealand and Australia.
"I feel that Crites' 80 year history as a superior seed supplier to the global processing industry was an obvious choice for getting my genetics into every home around the world" says Calvin. Idaho, USA based Crites Seed, Inc. was founded in 1933 and has been specialized in vining pea breeding since the beginning. Their product offerings to the processing industry also includes, sweet corn, garden beans, garbanzo, lentil and smooth dry peas. "It is an honor that Calvin chose our company to be the stewards of his genetics, " stated Andy Johnson, CEO of Crites. "We are ready to support and promote the legacy of Calvin's life work."
With a cumulative of 46 years in breeding Snap Peas and 16 of these years breeding for his own company, we invite you to experience the offering of his most current material. Please contact your regional Crites Seed, Inc. Sales Rep. Visit www.critesseed.com and www.eatmorepeas.com.